The information about the Keynote Speakers of EDUINNOV2016 is as follows, which will be updated regularly.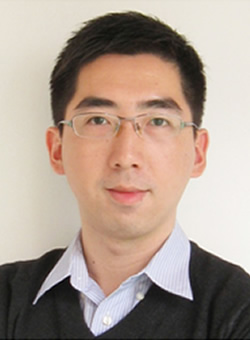 Dr. Dawei Liu
Department of Computer Science and Engineering, Xi'An Jiaotong-Liverpool University, China
Biography: Dr. Dawei Liu is a lecturer in computer science and a student entrepreneur mentor in Xi'An Jiaotong-Liverpool University, China. He has over 10 years working experience in industry and academy. His interest includes mobile computing technology and its impact of on learning and teaching. He received the BEng degree in Electronic Engineering from Hunan University, China, and PhD in Computer Science from the Chinese University of Hong Kong. He has published 50+ referred papers in various journals and conferences. His research has received the best paper awards from IEEE MiSeNet and ICT PlatCon.
Topic: Ready Student for Out-of-Class Success
Abstract: Student startups in China is in the stage of rapid development. This is not just a recognition of our efforts but also a challenge to the educators: how to ready students to be successful out of classroom? In this talk I will share my experience, as an educator in computer science and as a student entrepreneur mentor, on how this could be done. My talk will consist of two parts: an innovation and entrepreneur-friendly campus we built and some case studies, both at Xi'An Jiaotong-Liverpool University, a young but successful international university in China. The purpose of these studies is to investigate the best practice for educators in supporting student innovation and entrepreneurship. Through these studies suggestions are given for promoting innovation oriented learning and encouraging cross-disciplinary collaboration among students.
Dr. Kaishan Kong
Assistant Professor of Chinese
Department of Languages, University of Wisconsin-Eau Claire, USA
Biography: Dr. Kaishan Kong is an Assistant Professor of Chinese at the University of Wisconsin-Eau Claire, USA. Originally from the south part of China, Dr. Kong has a diverse background in studying and working in multinational settings. She received her BA degree in English Education in China, MA in Intercultural Communication in England and PhD in Second Languages and Cultures Education in the U.S. Dr. Kong is passionate about teaching languages and cultures, study abroad projects and community engagement. Her research interests include: study abroad, second language acquisition and teacher training. As a teacher educator, she has been teaching the STARTALK program for multiple years, a U.S. government funded program to prepare teachers for critical languages.
Topic: Language Teacher Educators as Learners: A Case Study of Collaboration
Abstract: This speech consists of two parts. The first part is to review the opportunities and challenges of Chinese language teaching in the United States. Contrary to the incredible popularity of Chinese learning, the problem of lacking qualified Chinese teachers is becoming more salient. There is an urgent need in providing professional trainings to current and prospective Chinese teachers to suffice the need of Chinese learning. STARTALK, one of the initiative programs by NSLI (National Security Language Initiative), is dedicated to empowering the current and perspective teachers with expertise in language teaching. The second part is to share with the audience a case study of four international teacher educators collaborating to teach a STARTALK institute, through which to discuss how teacher educators negotiated their identities and grew from the collaboration.
This case study was set in the context of a two-week STARTALK Chinese language teachers workshop hosted at the Confucius Institute at the University of Minnesota. This workshop featured a unique and innovative collaboration among four instructors, one from the U.S., one from Austria, one from Taiwan and one from China. In addition to different ethnic and academic backgrounds, they brought various personalities and connections with Chinese language teacher training. The purpose of this qualitative case study was to investigate the learning opportunities available for the four instructors and to explore what they learned and how they learned from collaboration throughout the workshop. Data sources included reflective journals, instructor's meeting minutes, videos of instruction and in-depth interviews. The findings illuminated the importance of collaboration among teacher educators and the nonlinear nature of learning, in addition to shedding light on a new perspective to examine the effectiveness of teacher training programs.