Days to the Submission Deadline
Important Dates

Submission

Extended to Apr. 20, 2020

Notification

20-40 days after the submission

Publication

15-20 days after the final edition

Conference

May 25-27, 2020
Contact Us


Telephone: 021-51098086

Cell Phone: 0086-18101720867

WeChat: 18101720867
The information about the Keynote Speakers of EDUINNOV2020 is as follows, which will be updated regularly.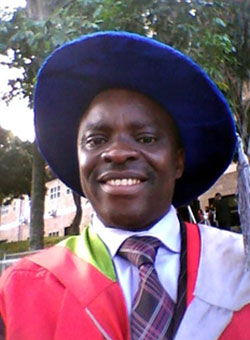 Dr. Emmanuel O. Adu., Professor
School of General and Continuing Education, Faculty of Education, University of Fort Hare, East London, South Africa
Biography: Dr. Emmanuel O. Adu is an Inaugurated Professor in the School of General and Continuing Education, Faculty of Education, University of Fort Hare, Republic of South Africa. He is a recipient of Faculty of Education, University of Fort Hare mentorship grant awards 2014-2017, Vice Chancellor Senior Research Medal Awards 2015 and 2017, faculty of education award of excellence 2015-2018 and recognition of service award by the School of General and Continuing Education (SGCE) 2015-2018. He has taught for over 20 years at universities in Nigeria, Botswana and South Africa. His research interests include; Economics education, Teacher education and development, Education Management, Curriculum studies, ICT in education, and educational research. He is a recipient of many international awards and editorial board member of many national and international referred journals. He has to his credit 170 articles in referred journals, chapters in books and Conference proceedings. He has supervised 105 Masters and 27 doctoral students.
Topic: Between Teachers and Cheaters: Critical Perspectives on Continuing Professional Teacher Development Towards Education 2030 Agenda in Africa
Abstract: There are many reasons why teachers might cheat, this ranges from; money, politics, sex, favoritism, time constraint, frequent curriculum changes, unrest etc. Unarguably, the individual teacher's professional development (PD) is ineluctably related to benefits accruing from Continuing Professional Development (CPD) enterprise which would engender changes in learning, attitudes, beliefs and practices. PD should afford teachers to remain professional and not to be seen as cheaters. This speech, therefore, examines some manifestation of cheating by teachers and the critical perspectives on continuing PD for teachers and classroom-based practices in Africa with a view to differentiating between teachers and cheaters among the teaching professionals. This paper adopts an approach based on literature review to conduct analysis of the professional development concept and programmes of continuing professional teacher development (CPTD) for fostering best classroom-based practices among teachers in Africa. Other areas highlighted and discussed in this paper include; international and national perspectives on CPD, approached to CPD, professional development types, benefits accruing from and factors promoting continuing professional development, mitigating continuing professional development challenges, 21st century implications of PD with intervention of ICT for teachers' professional development, CPD policy and institutional reforms. The paper concludes that professional development of teachers is undergoing a continuous professionalism towards education 2030 agenda in Africa and should, therefore, adopt the developed strategies for professional teaching conduct focusing on the empowerment of teachers for the purpose of helping them overcome the upcoming challenges of continuous professional practice and development in the teaching field.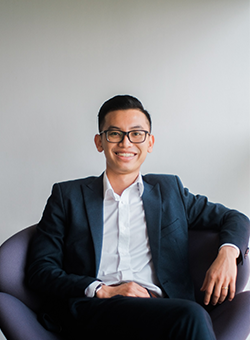 Dr. Huy Pham, Lecturer
Department of Economics & Finance, RMIT University, Vietnam
Biography: Dr. Huy Pham is currently a lecturer in Finance at RMIT University in Vietnam. He obtained his Ph.D. from University of South Australia and worked at various universities in Australia and Vietnam prior to joining RMIT University. His research interests are in the fields of FinTech, cryptocurrencies, environmental finance, asset pricing and empirical finance. He has published in a wide range of journals including Accounting and Finance, Economic Modelling, Applied Economics, Research in International Business and Finance, Emerging Markets Finance and Trade among many others.
Topic: The Importance of Blockchain and FinTech Education
Abstract: Blockchain has become the buzzword around the world, especially the finance industry. The term "Blockchain" arrived in 2009 with the introduction of Bitcoin, the first cryptocurrency using blockchain technology. Since then, blockchain has developed into one of the core technologies of many start-ups such as fintech companies. The global investment in Fintech reached $24.7 billion in 2016 with more than 200 Fintech companies valued at over $1 billion each (aka unicorns). In addition, blockchain has many potential applications in economics (e.g. sharing economy), law (e.g. smart contracts) or accounting (e.g. auditing). This new trend creates an opportunity for us to reinvent ourselves, strengthen our position, explore an entire new market segment, create a competitive advantage and lead the market. This paper discusses emerging technologies such as blockchain and FinTech and how universities can educate the next generation to respond to the fast adoption of technology and major changes in the skillsets required in various industries. In addition, the potential issues of teaching blockchain and FinTech to non-tech students will also be covered.